Dymon will exhibit at the 74th IAC 2023 in Azerbaijan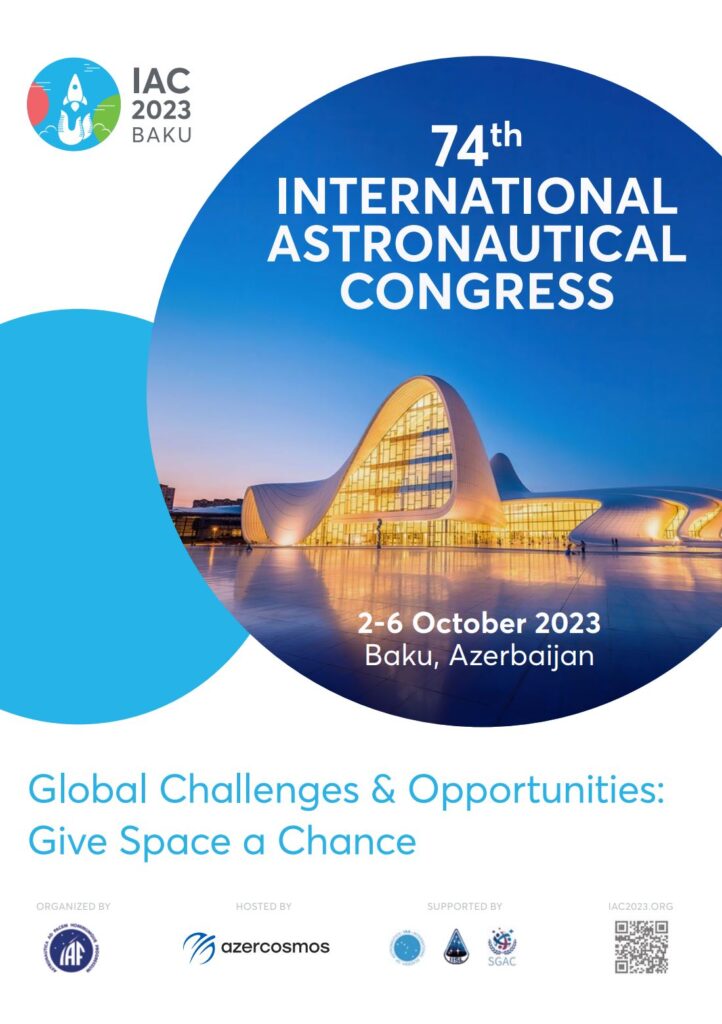 Dymon will exhibit at the Japan booth operated by JAXA at the 74th International Space Congress to be held in Baku, Azerbaijan, from October 2 (Monday) to 6 (Friday), 2023.
CEO Nakajima will introduce the lunar rover "YAOKI" and the lunar business of "Project YAOKI" at the booth.
IAC (International Astronautical Congress) is the world's largest space-related congress organized by the International Astronautical Federation (IAF).
We hope to promote lunar exploration by the private sector, and to communicate the technology and potential of "YAOKI" to experts around the world, thereby helping to usher in a new era of space development. Please stop by JAXA's booth and experience the fascination of "YAOKI".
Event outline
Date: October 2 (Monday) – 6 (Friday), 2023
Location: Baku Convention Centre (Baku, Azerbaijan)
Event theme: Global Challenges and Opportunities: Give Space a Chance
Please click on the site below and enter!
https://iac2023.org/
Related Articles
執筆者プロフィール
Apparel Designer Creator
I want to be the first Japanese space suit designer. I happened to watch Mr. Nakajima introduce YAOKI on TV a few years ago, and came across his lecture at the 2021 Cosmo girl's online event, and that time! I was secretly impressed. After that, I was able to help out at Dymon and show up at workshops, events, etc.